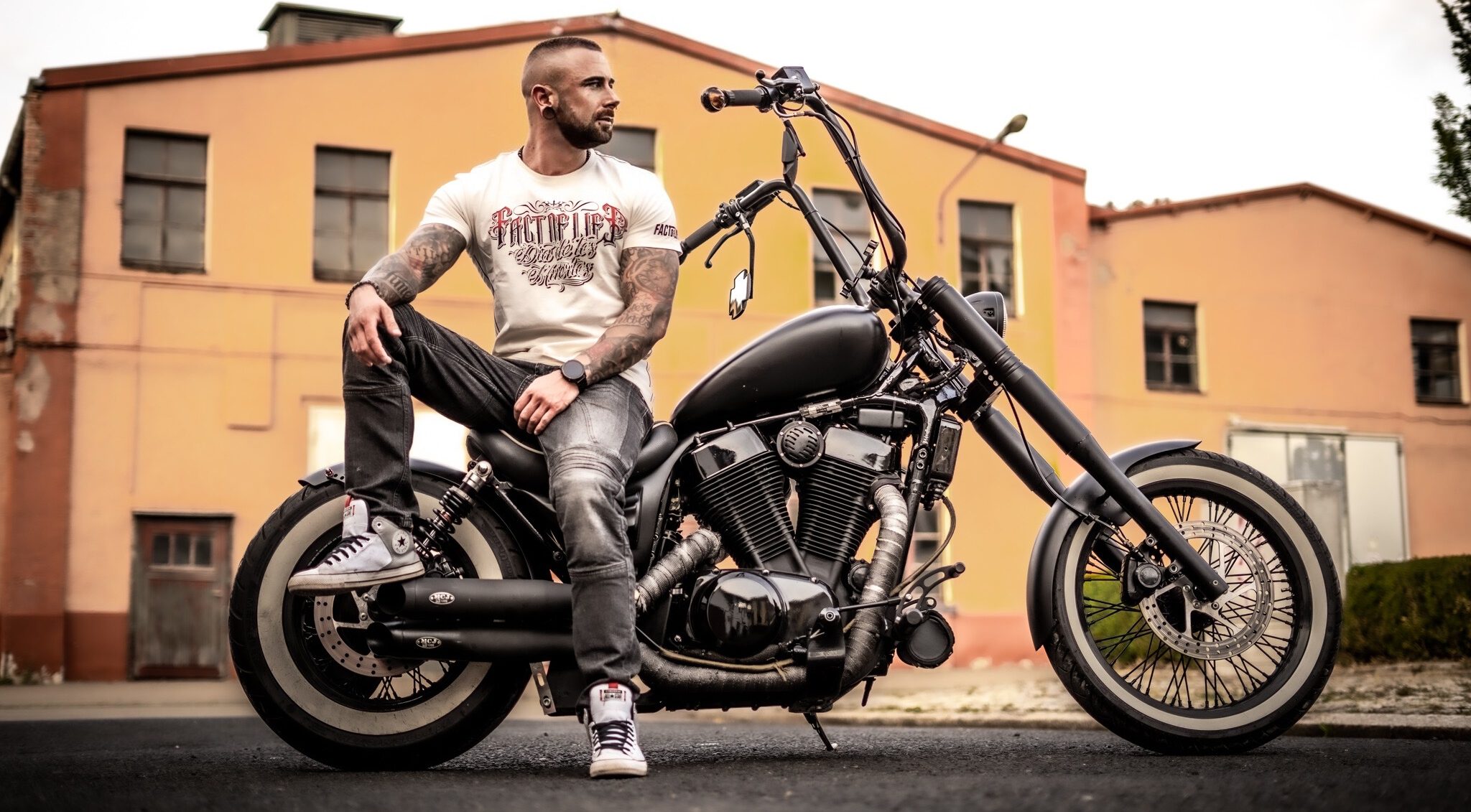 Fact of Life legt seinen Fokus auf eine hohe Qualität und eine gute Waschbeständigkeit. Die T-Shirts bestehen aus 100% weicher Baumwolle, die Sweat- Ware aus 90% Baumwolle. Viele Logo -Applikationen und großflächige Stickereien machen die Teile zu absoluten Hinguckern auf der Straße. Überzeuge auch du dich noch heute von den Styles!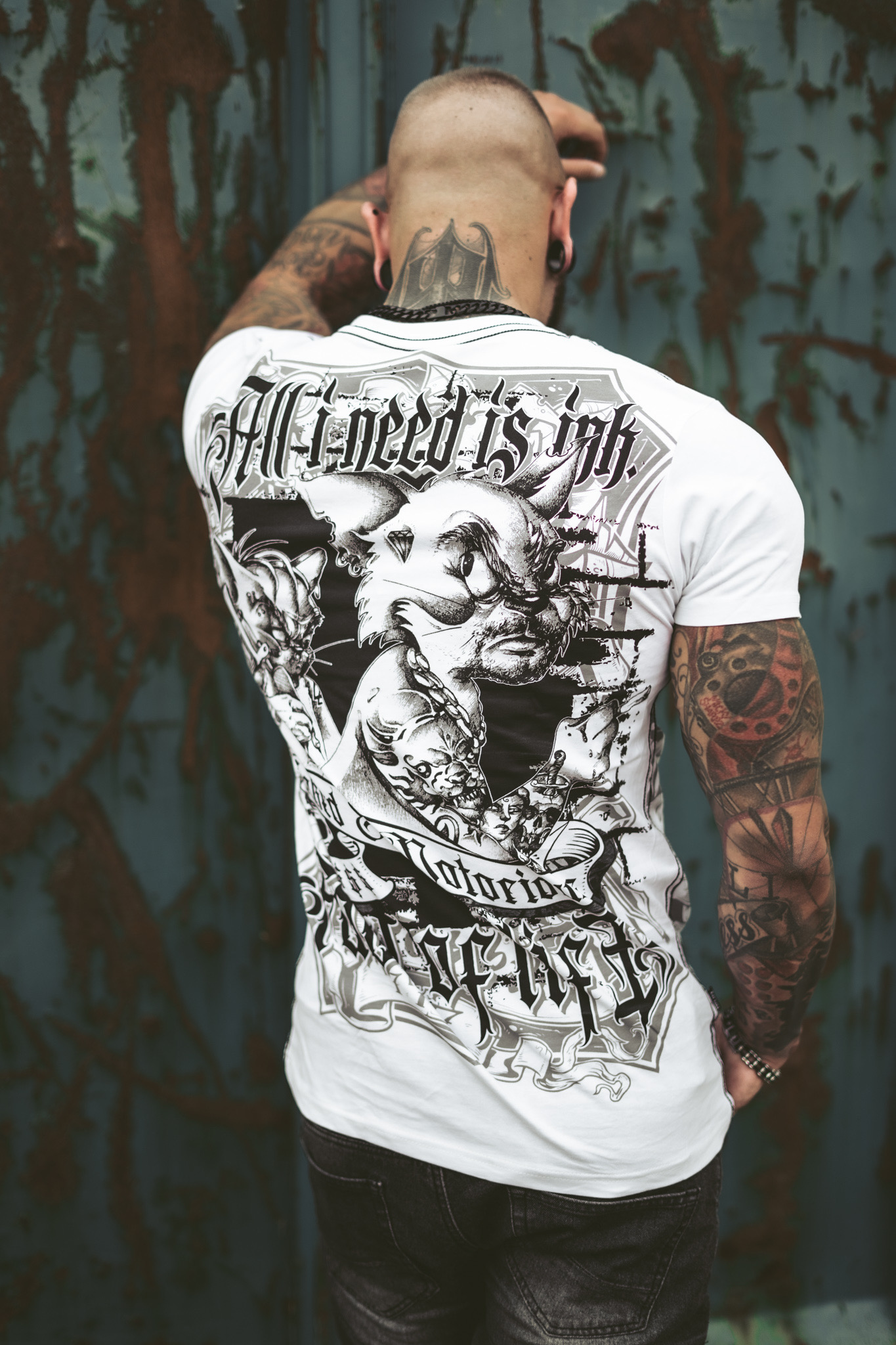 Fact of Life T-Shirt "Inked & Notorious" TS-55 white,
Nur eine limitierte Stückzahl vorhanden!
Trage dich im Newsletter ein
Verpasse keine Rabattaktion und neue Lieferungen, wir halten dich auf dem laufenden.
" Mega Qualität, auch nach der Wäsche hält der Hoodie Druck noch einwandfrei "
"Coole Designs die man wo anders noch nicht gesehen hat zudem ein extrem freundlicher Kontakt, falsche Größe bestellt kein Problem anstandslos in kurzer Zeit umgetauscht, immer wieder gerne 🙂 ."
" Super weiche T-Shirts kann man nur weiter empfehlen, weiter so."
"Sehr schnelle Lieferung und ein netter Support, die T-Shirts sind der Hammer"
Versandkostenfrei Deutschland / Lieferung in EU und Schweiz mit Festpreis
Hin und Rückversand komplett kostenfrei in Deutschland
Geld zurückgarantie / 30 Tage Umtauschrecht
Sollte euch ein Artikel nicht gefallen oder ihr habt euch in der Größe vergriffen, kein Problem 30 Tage habt ihr die Möglichkeit die Ware zurück zu geben oder eine andere Größe zu wählen, natürlich versandkostenfrei. Meldet euch und wir senden euch einen Retoureschein zu.
"Fact of Life" rock dein Leben mit allen Ecken und Kanten.
Fact of Life ist ein Berliner Modelabel, welches von der Leidenschaft zu Tattoo-Designs inspiriert ist, individuelle Streetwear zu kreieren. Bei diesem Fashionstyle stehen auffällige und abwechslungsreiche Motive im Fokus, welche in Kombination mit hoher Qualität und guter Passform zu tollen Wegbegleitern im Alltag werden. Fact of Life möchte jeden ansprechen, der sein Leben rockt, dabei nicht die Augen vor den Fakten verschließt und sich seine eigene Meinung über das Leben bildet. Nichts für Schubladen-Denker und Stromschwimmer. Ganz nach dem Motto " live free or die"
Vipeside Streetwear
Marzahner Promenade 26
12679 Berlin
Mo- Sa. 11:00 – 19:00 Uhr
Parkplatzmöglichkeiten sind im Parkhaus Eastgate oder direkt hinter dem Gebäude ausreichend vorhanden.
Barrierefreier Zugang, Hunde können gerne mit rein kommen.
Gutscheinverkauf, EC und Kreditkartenzahlung möglich.